Wine Tour to Southern Italy: Campania's amazing wines, South Italian cuisine and world-renowned mozzarella
— Welcome on a wine tour to southern Italy. We visit the exciting region of Campania where we get to know grapes like aglianico, falanghina, greco and piedirosso, and many others. This is where the best wines were made in the times of ancient Rome – Falerno, Greco, Faustiniano – and today they are at least as good! And did you know that the real mozzarella comes from the water buffalos in Campania?
Program    |    Travel facts    |    Book    |    More on the tour
.
The next wine tour to Campania in southern Italy:
This is a sample program, an example. Every wine and food tour that we organise is different and specially adapted for the season and the circumstances. Details in the program, e.g. which producers we visit, will be different each time.
.
Northern and central Italy have long been given all the spotlight for Italian quality wines, but now we think it is time for southern Italy to finally get some well-earned attention. On this trip, starting from Rome, we will travel through Lazio and Campania, two regions rich in ancient culture, exciting gastronomy and very interesting wines.
Campania is one of Italy's most innovative wine regions. From primarily local vine varieties they produce a large variety of wines, both red and white. The best red wine is the region's only DOCG, Taurasi, made from the distinctive and personal grape aglianico. Not far behind you have Aglianico del Taburno, Capri Rosso, Campi Flegrei Rosso and many others. They also make superb white wines made from the falanghina grape, such as Falerno del Massico Bianco.
Grapes are grown both on the coast around Naples and Salerno and inland. Climate varies as does elevation which gives rise to major style differences.
During our days here we will concentrate mainly on the area around Benevento and Avellino, a bit inland. This is where the great quality wines are made today and this was where the quality revolution started 30 years ago. One of the pioneers, maybe the most important, was Antonio Mastroberardino, today the most famous producer in Campania.
Local gastronomy includes delights such as mozzarella di bufala and delicious tomatoes, ingredients that appear in many Italian dishes, pizza not least. We will take a closer look at the buffalo and the mozzarella production in one of our days here. We will certainly also get acquainted with the extra-strong espresso, the caffè napoletano. As if a regular Italian espresso was not strong enough…
We will have Benevento as a base, a nice city with about 60,000 inhabitants, known throughout Italy for Strega, the liqueur, and its nougat. And also for his incredibly well-preserved triumphal arch from Roman times.
We eat three gastronomic luxurious lunches at wine producers'. The evenings are free to explore Benevento and the many restaurants in this charming city.
The tour starts and ends in Rome.
The tour is led by one of BKWine's own wine and travel expert guides.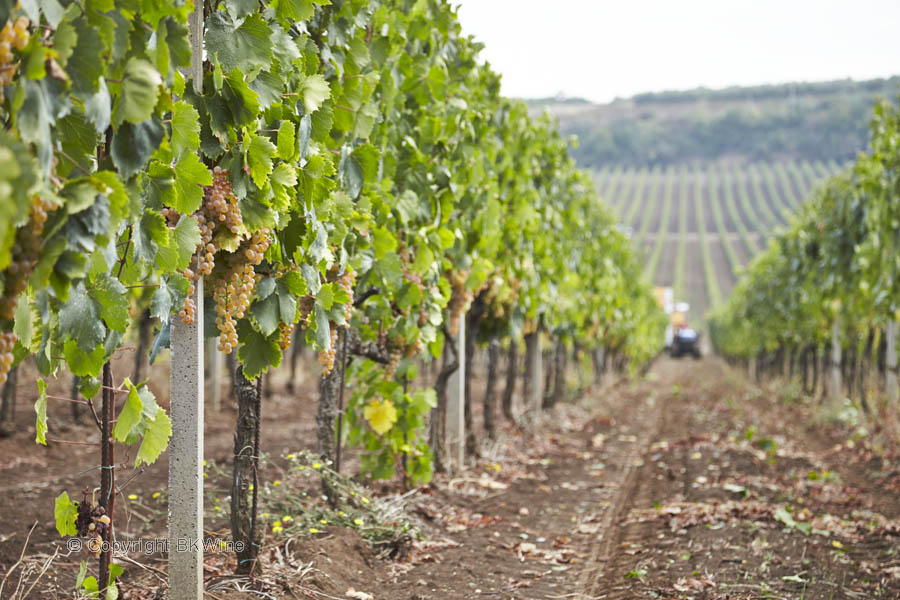 .
More travel information
Here are some useful pages and guides about this travel destination:
Even more info
We have written a lot about the Campania and about wine touring in the region, what to do and what to expect.
Here you can find more about travelling in the Campania.
You can also find more information on the Campania wines on BKWine Magazine.
---
.
Program – wine tour to Campania, southern Italy
This is a sample program, an example. Every wine and food tour that we organise is different and specially adapted for the season and the circumstances. Details in the program, e.g. which producers we visit, will be different each time.
Preliminary programme.

For more details, contact BKWine.
Program overview
Day 1, Wednesday — Arrival to Rome
Day 2, Thursday — around Benevento
Day 3, Friday — Irpinia and Taurasi
Day 4, Saturday — Irpinia and Taurasi
Day 5, Sunday — Home Travel
Wednesday, day 1 — Arrival to Rome
We meet at the main central station in Rome at 4 PM in the afternoon. Exact venue will be announced later. From here we will take our bus south to the city of Benevento in Campania, a journey that takes us a couple of hours.
Early evening we check-in at our very comfortable four-star hotel near the centre of Benevento. Here we will stay for four nights.
You get settled in your room and then have a free evening to stretch your legs after the bus trip. There are plenty of restaurants Benevento and good shopping.
Our hotel is very central, just a few minutes' walk from the wonderfully well-preserved Roman triumphal arch, which is the city's pride, built by Emperor Trajanus.
Take a stroll along the narrow streets and find a small bar for an aperitif before dinner. There are plenty of cafés and restaurants, many with nice outdoor dining where you can enjoy watching all the well-dressed Italians.
Thursday / Day 2 — around Benevento
Today we will try many wines, but we will also get more familiar with one of Italy's great gastronomic delights. Which is best enjoyed here, as fresh as possible.
In other words, we begin the day with an introduction to the art of making mozzarella from the fat milk from Campania's water buffalo. Any volunteer who wants to pat the buffalo? Mozzarella can be made with cow's milk or buffalo milk, but the "real" mozzarella always comes from the water buffalo.
After this visit, you will never want to have "cow" mozzarella again! The difference in taste is huge. Why and how the water buffalo came to Campania is pure speculation, nobody knows for sure. Was it perhaps thanks to Hannibal?
We will then visit wine producer Mustilli in Sant 'Agathe dei Goti, where we will taste wines made from grapes such as falanghina, greco, aglianico and piedirosso. This beautiful vineyard was created in 1960 by Leonardo and Marili Mustilli.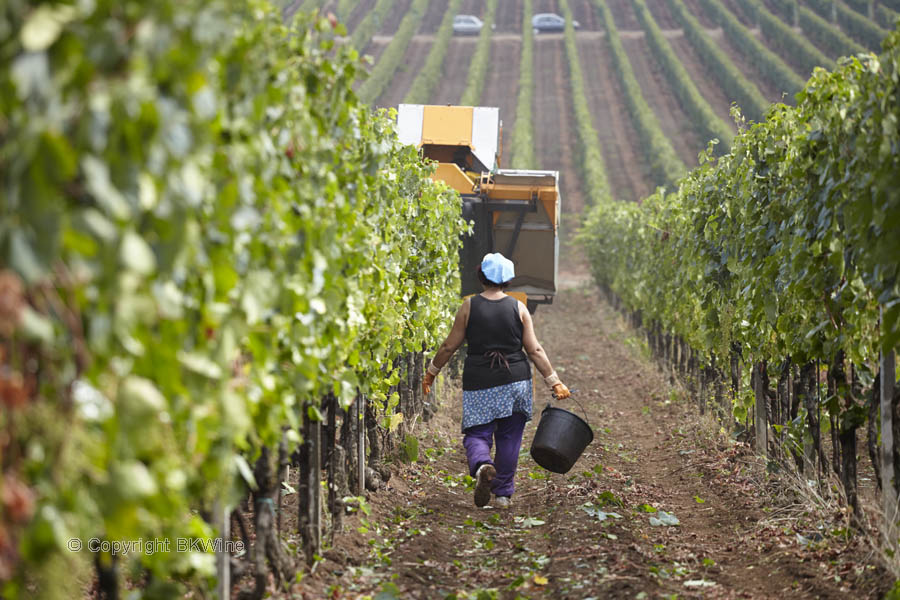 After the visit, it is time for lunch at Mustilli. It will be a typical Italian lunch with antipasto, pasta, primo and dessert and, of course, matched with the wines of the house.
After lunch, we will visit Agricola Oconevini in Ponte, a very interesting winery. It has more than 100 years' of history but is very dynamic and ambitious.
It is a family property with around 40 hectares of vineyards planted with the aglianico and greco grapes. Different types of soil and microclimates make it possible to produce several different types of wines.
Late afternoon we will return to the hotel. The evening is free for your own discoveries in Benevento.
Friday, day 3 – Irpinia and Taurasi
After breakfast, we head south, towards the city of Avellino and the area known locally as Irpinia. Here you can find some of Campania's best wines.
We will also visit the small historic city of Taurasi. Around this small town is where Campania's only DOCG is made, from the very interesting grape aglianico. We will taste Antonio Caggiano's excellent wines made from aglianico and piedirosso and we will visit his impressive cellar.
We will also visit Feudi San Gregorio today, a very high-quality vineyard. Here we also enjoy a delicious lunch. Feudi San Gregorio maintains an outstanding quality of its wines, not least its Taurasi. It is a modern facility with the latest technology and also many new French oak barrels.
At Feudi San Gregorio's exclusive star-awarded restaurant Ristorante Marennà, we can judge for ourselves how well the wines pair with the local cuisine. The food here is extremely impressive. The restaurant has a star in the Michelin Guide. It is a blend of modern and traditional. Everything is delicious, elegant and of the best quality.
Late afternoon we are back in Benevento. Free evening.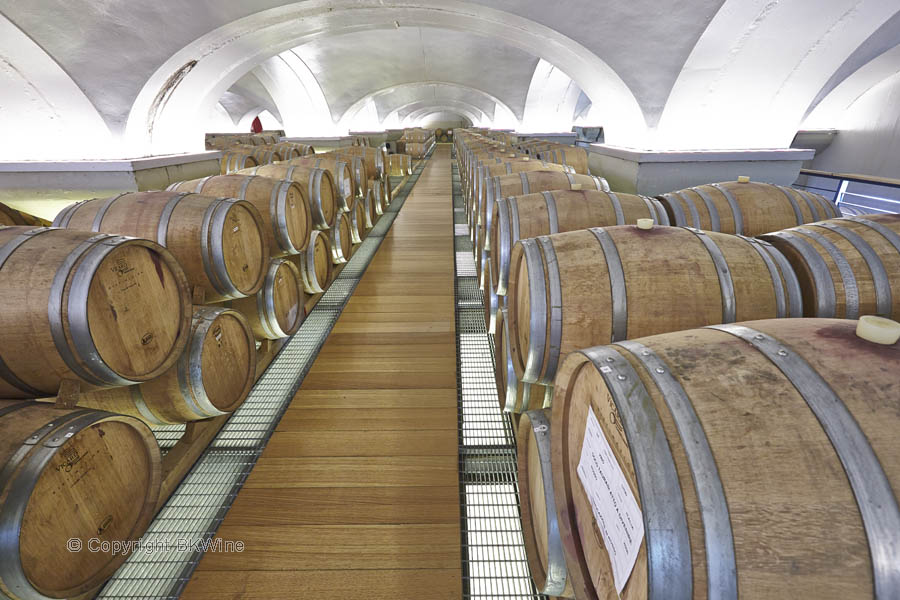 Saturday, day 4 – Irpinia and Taurasi
Today we continue to explore Irpinia and we will learn, among other things, more about Greco di Tufo, a DOCG made from the grape of the same name. This grape has a rich past. It is already mentioned in an inscription in nearby Pompeii.
The morning visit will be with Luigi Tecce, at his winery, which is high up in the mountains. The soil is rocky limestone with volcanic elements, which is everywhere in Campania.
Luigi is an "anarchist" who makes wine entirely on his own terms. He has been experimenting, for example, with ageing in amphorae.
And then something completely different!
We have lunch at Mastroberardino's beautiful and luxurious Radici Resort. From the restaurant, you have a wide view of the vineyards and the lush hills.
Mastroberardino is Campania's most famous wine producer and one of the quality pioneers in southern Italy. Great Taurasi, Greco di Tufo and Fiano di Avellino.
The afternoon visit will be to Azienda Contrade di Taurasi di Enza Lonardi. It is a small family-owned vineyard with five acres but with great ambitions. They began to bottle their own wine in 1998; before that, they were selling the grapes to the cooperative.
They aim to do quite traditional aglianico wines (as opposed to many who make a modern style). Not too much new oak and quite long skin maceration give a nice grape character with a lot of personality. And good ageing potential.
Late afternoon we are back in Benevento.
Free evening. A short walk from the hotel is the old town centre. Two wide pedestrian streets, lined with shops, cafes and restaurants, connect the city's most important buildings: the triumphal arch, the town hall and the cathedral. In the evening, they are filled with people taking a stroll before dinner.
Sunday, day 5 – Heading back home
After an early breakfast, we go back to Rome and we will drop you off at the Central Station at 11 AM.
The program may be subject to modifications.
---
.
Tour Details — Wine tour to Campania in Southern Italy
Dates: This is a sample program. Look in the menu "Our Tours > Scheduled Tours" to check what scheduled tours are currently on the program or contact us to discuss a custom made private wine tour.
Price per person: This is a sample program. Look in the menu "Our Tours > Scheduled Tours" to check what scheduled tours are currently on the program or contact us to discuss a custom made private wine tour.
Included in the price:
4 hotel nights, double occupancy, including breakfast

Very comfortable four-star hotel in Benevento

Meals as described in the program above (*):

2 gastronomic Italian multi-course lunches with local specialities, including wines, as guest at wineries
1 gastronomic multi-course lunch at Michelin star restaurant, including multiple wines

Start and end point: Rome
Bus transport during the whole trip
All vineyard and winery visits
Private, high quality tastings at wineries, approx. 3 per day
Translation to English as needed. Most visits will be in English.
Wine guiding and wine tutoring by an expert BKWine guide
(*) See below for more important information on our meals.
Not included:
Travel (flights) to the destination and back from your home location.
You organise your travel to Rome yourself. If you want assistance with organising your flight tickets etc, please contact us.
We warmly recommend that you plan a few extra days here if you have the time! It is a very interesting place and well worth some "non-wine" tourism too! We can assist you with booking additional hotel nights if you want.
For this trip to take place we must have a minimum of 4 participants registered at the "book before" date. Maximum number of travel guests: 8.
Book This Tour
Book before: [this is a sample programme]
Booking is confirmed by paying the booking fee of [sample programme, this varies by trip]. Full payment should be received at the latest [sample programme, usually one month or 60 days, depending on the trip] before the departure date (see our terms and conditions). Details on how to pay will be sent to you when you register.
It is important that you read our travel booking terms and conditions.
We also invite you to read more on why you should travel with BKWine, about customer protection, and about what you can expect from our wine tours in the section below "More on our wine tours".
You book by contacting Britt Karlsson, BKWine:
phone: +33 1 58 88 04 66 or +33 6 80 45 35 70 (+33 is the country code for France)
Skype: "bkwine". Call us on skype.
email: info@bkwine.com, or use the contact form below
"I want to book this tour" or "I want more info"
* = required
Important: We automatically send you a copy of this email when you submit it. If you have not received it within a few minutes: 1) check your spam folder, 2) consider resending it, you might have misspelled your email address. Or simply send us a normal email using our address noted just above.
Share this tour programme with your friends
Maybe your friends want to come with you on this wine tour? Let them know about the programme and ask if they'd like to join you. Share the info on social networks or send an email to your friends:
More on our wine tours
Why travel with BKWine?
We are Britt and Per Karlsson. We are specialists in wine and food tours and wine tourism, but also experts in wine in general. We are internationally published wine writers and have written ten award-winning wine books.
No other tour operator has a comparable knowledge and experience of wine, wine regions, wine tourism and gourmet travel.
We have organised hundreds of wine and food tours, and this is what we love to do. We take it very seriously – it is not a sideline or a hobby – and what we want more than anything is to share all these wonderful experiences with you.
All our tours are led and managed by guides who have in-depth wine knowledge, and in many cases we lead the tours ourselves.
Read more on why you should choose BKWine for your wine and food tour.
Thousands of happy customers
Over the years, thousands of wine lovers have travelled with us. Many come back to tour again and again with BKWine to new wine regions. Our record-breaking client has been on more than ten BKWine tours. We are happy and proud to have such faithful customers.
Read more on what travellers have said about our tours.
Awards and Mentions
We're pleased and proud to have received many accolades, including:
"World's Top Wine Tours", Travel+Leisure Magazine, the world's biggest travel magazine
"Best wine tasting holidays", AOL Travel's list of top wine tours
"Recommended Wine Tours", Munskänkarna, the world's biggest wine appreciation association
"World's Best Wine Book for Professionals" as well as "Best Wine Book of the Year", Gourmand International awards, and many other book prizes
Three OIV book awards, International Organisation of Vine and Wine

"Wine Personality of the Year", an honour bestowed on Britt Karlsson by Munskänkarna in 2011, the world's biggest wine appreciation association
Inclusion on the Wine Media Power List, by Wine Business International magazine
About the wine producers and wineries we visit
Our aim is for you to experience some of the very best and most interesting aspects of the wine world, in terms of wine and food.
We put great effort into creating outstanding winery visits, and in this way we are quite different to many wine tour organisers. It is not always the most renowned, internationally known estates that offer the best experiences. Organising a wine tour featuring famous names of the wine world is relatively easy: it is merely a question of making lists and ticking boxes. On those kind of "bucket list" wine tours, you rarely meet the winemaker or the owner. You will simply be one of thousands of visitors they receive each year.
We do things differently. With BKWine Tours, you will meet the people behind the label, often the winemakers and/or the owners. Thanks to them, you will have a unique, truly personal experience and an insight into the wine world that no one else can offer. When you travel with BKWine, you are more like a special guest than a tourist.
We have personal connections and unparalleled knowledge thanks to more than 20 years as wine journalists, with 10 wine books published, and as wine tour organisers with more than 30 years' experience. You can be sure of getting the best wine travel experiences with BKWine Tours.
Read more on the wine producers and wineries we visit.
A true gourmet experience: food and gastronomy
For us, wine and food are intimately linked, and this is a fundamental part of our wine travel philosophy. For this reason, a wine tour with BKWine is always an outstanding culinary experience both for the wine enthusiast and for the gourmet. A BKWine tour is a gastronomic voyage that explores the deep relationship between food and wine.
Read more On Meals: Food and Gastronomy on Our Tours.
Customer Protection,  Financial Travel Guarantee, and Terms and Conditions
You can always feel safe when you book your tour with BKWine. BKWine has a bonded bank guarantee that gives full protection according to EU and Swedish law. BKWine is a Swedish limited company and as such is regulated by strict rules.
Read more on Customer Protection, Financial Travel Guarantee. and our Terms and Conditions.
When you book a tour it is important that you read the terms and conditions. BKWine's booking terms and conditions follow the guidelines developed by the Consumer Protection Agency.
Health, vaccination and allergies
Our tours have no particular health requirements although inevitably we will be walking a certain amount in wine cellars and vineyards. Sensible footwear is a must.
Most of our travel destinations have no particular health guidelines or requirements for vaccinations or medical certificates, but if in doubt, you should always consult a medical professional, vaccination centre or relevant embassy in your country of origin.
We can always accommodate food allergies. However, in order for us to manage such requests you must let us know about any allergies before the tour starts.
Read more in our FAQ and in our Terms and Conditions.
Travel insurance
BKWine does not sell travel insurance. If you want travel insurance, check if your regular home insurance policy includes some kind of travel insurance, or contact your regular insurance company or a travel insurance specialist.
Custom Tours
We also offer custom wine and food tours if you want to travel on different dates, or if you want something different to what we currently offer on our scheduled tours. This tailor-made service can be offered for individuals, companies, professionals, wine tastings clubs etc.
Important information
Our groups are always small. The number of people in the group may vary. The maximum can range from 8 to around 20; check the details in each programme. But our groups are always modest in size. This is important because it guarantees a quality experience and a personal welcome at the wineries we visit.
Read the BKWine Booking Terms and Conditions here. They are important to you!
You are expected to organise your travel independently to the destination for most of our tours, but once you are at the location, we take care of everything.
For more inspiration
Read our wine travel blog. For more, read our online wine magazine the BKWine Magazine with articles from all over the wine world.
And also:
Recommend this trip to a friend using the share buttons below
Newsletter on wine
Subscribe to our free wine and travel newsletter, the BKWine Brief. Each month, it gives you news from the world of wine, restaurant recommendations, tips on our favourite wine producers and much more. It will also keep you updated on forthcoming wine and food tours.