Practical tips on tipping, eating, money, taxis and other things when travelling in Chile in South America.
Take the advice here mainly as pointers and an indication. Things change over time. Things can be different in different places. And things don't always follow the rules. And the rules are not really rules but varying customs. With this word of caution, here are some pointers on practical things that can be a challenge for a visitor to figure out.
Here are our tips and recommendations for those who travel to Chile on:
Tipping in general and tipping in restaurants, hotels and taxis
Shopping hours
Currency in Chile
Using credit and debit cards
Tap water and drinking water
Electricity and power plugs
Internet and telecommunications
Customs regulations and border control
Enjoy your trip more with these recommendations.
Tipping in Chile
Tipping in Chile is essentially voluntary. However, it is often expected and for many service workers, tips can be an important contribution to their wages. So do tip! Many service jobs are very poorly paid so you might want to be more generous than in e.g. Europe.
It is best to tip in local currency, pesos, CLP. (1 EUR is ~860 CLP, USD 1 is ~770 CLP, as per early 2020)
But you can also tip in major foreign currency (euro, dollars…) especially in "international" hotels in Santiago and in other big tourist draws.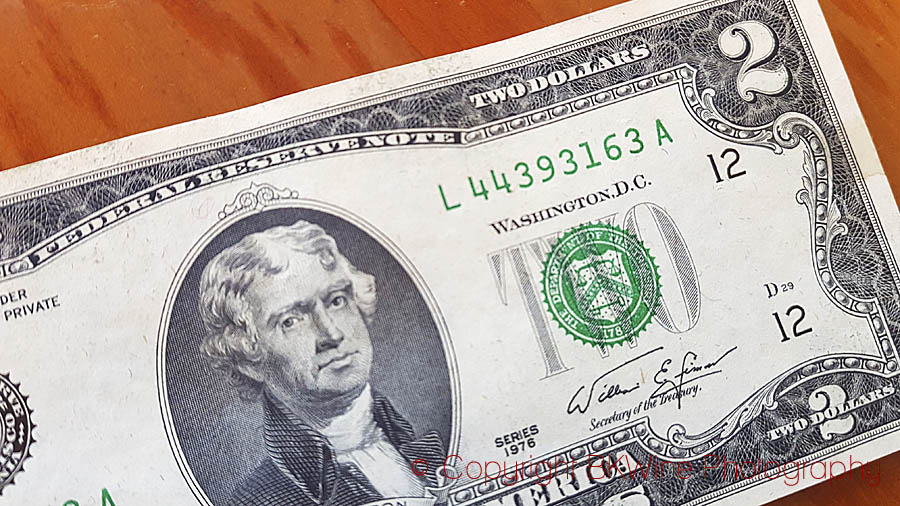 However, never tip with foreign coins. It is impossible to exchange foreign coins to local currency so they are essentially useless. So tipping small amounts in euros/USD is, therefore, a problem since euro/USD-coins are worthless in Chile.
The size of the tips is of course also linked to the type of establishment you are in. You should obviously tip more in a luxury hotel (or restaurant) than in a mid-range place.
Tipping in restaurants
Prices in restaurants in principle include tips but you are nevertheless expected to add tips on the final amount. It is very common for the restaurant to "automatically" add a 10% tip on top of the final bill, noted as such on the bill they give you: propina. You do not have to pay that tip; you could just pay the amount before the proprina. Sometimes they simply ask "shall I add this to the final sum?" One usually answers yes.
Leaving no tips is very poor form (unless the restaurant experience was awful). A 5% tip is a clear indication that you were dissatisfied. Above 10% you're saying that things were really great. But again, salary levels are low.
Tipping in taxis and finding taxis
It is not necessary to tip taxi rides but you should at least round up to a convenient amount. If the service was particularly good you could tip a bit extra, say CLP 1000 (which is a bit more that one euro/USD) for each bag he helped carry to the hotel.
This can often happen automatically. Don't be surprised (or outraged) if the driver automatically rounds up the fare to the nearest "convenient" amount, as long as it is not excessive.
It is usually easy to find a taxi on the street, or you can have the hotel/restaurant call one for you. Taxis are comparatively cheap.
Don't expect to pay with a credit/debit card in a taxi. They typically only take cash.
There's also Uber in Santiago de Chile and some other cities.
Tipping in hotels, porters
Porters: You are expected to tip a porter who helps to carry your bag. CLP 1000 (1-2 euros/USD) per bag is reasonable (euros is obviously a problem since one-euro bills don't exist and tipping with foreign coins is useless). It is, of course, dependent on the quality and amount of service you had.
Concierge: It is also good to tip the concierge if he has helped you arrange things.
Room cleaning staff: You can also tip the room cleaning staff, in particular, if they have done a great job or given you special attention. CLP 1000 per night is OK. If you see the staff you can give it directly or you can leave it on the desk with a small note (so that they know it is for them).
Tipping in shops
Yes, tipping in shops/supermarkets is also on the agenda. Shops/supermarkets often have someone who puts your purchases in a bag at the checkout counter. A few hundred CPL is OK (that's a few coins). The bag boys/girls are usually not paid at all by the shop so it is nice to give them a tip, if you want.
Tipping tour guides
If, for example, you take a one-day coach tour (or similar) it is good to tip the guide. Somewhere between CLP 5,000 and 15,000 could be reasonable. Depending on the quality and service of course.
Shopping hours in Chile
In busy parts of Santiago, many shops are open until late and also on Saturdays, and sometimes Sundays. Shopping hours are fairly liberal, especially in bigger shopping malls.
Otherwise, typical shopping hours can be (approximately) Mon-Fri 10.00-20.00 (10 AM to 8 PM), Sat 10.00-14.00 (10 AM to 2 PM), and closed on Sundays. Outside Santiago, it can be less.
Banks, telecom shops and similar "non-commercial" entities may have much shorter opening hours. Make sure you check for opening hours if you need one.
Currency and money in Chile
The currency in Chile is Pesos. They use the symbol $, so be careful how you interpret some sums. The international currency code is CPL.
Bills / bank notes exist in these denominations: 1,000, 2,000, 5,000, 10,000, 20,000 pesos.
They have coins for: 1, 5, 10, 50, 100, 500 pesos.
At the time of writing (early 2020):
1 EUR is about 860 CLP, and
1 USD is about 770 CLP.
Here is a good currency converter from Oanda and you can create your own pocket-sized cheat-sheet with Oanda's tool here (print one and cut it out, in both directions).
The Chilean peso is convertible. It has been relatively stable over the last few years, but has lost a little recently.
Credit cards and cash machines (ATM)
Credit cards are widely accepted in Chile, Visa, Master Card, and American Express.
ATMs (cash machines) to withdraw Chilean Pesos can be found in many places and do accept foreign cards.
It is a good idea to make sure you always have some small(ish) denomination CPL bills which will make it easier to tip.
Restaurants
Restaurants are typically open for lunch starting around 1 PM (13.00). In the evening they often open for dinner around 8 PM (20.00) but won't start to fill up until an hour later. But it tends to vary, some open for lunch at noon and for dinner at 7 PM etc.
Tap water
It is safe to drink tap water in Santiago. In smaller towns, it is most likely safe too, but the smaller the place the less certain you can be. It also depends on your tolerance for microbes.
Taste is probably a bigger issue. The tap water may have a taste that is different from the one you are used to and that you find that you do not like. Then you should change to bottled water.
Electricity
Chile uses the same electricity standard as in most of Europe: 220 volts and 50 Hz (which is different from the US). Keep in mind though that many electronic devices today (phones etc) adapt automatically to different voltages and frequencies so you won't need a converter/transformer.
A non-grounded plug is the same as the European standard ("Type C") with two round prongs.
For grounded plugs, they use the "Type L" plug that is also used in e.g. Italy: three prongs in a row with the middle one being earth, in other words, the standard non-grounded plug with one added prong in the middle.
More on electricity plugs on www.iec.ch/worldplugs/.
Telecommunications
You can get a local SIM card for calling or for data at different telecoms companies, e.g.:
Entel
Movistar
Claro
WOM (previously Nextel)
For some time (2017-2018) there was a rule that you had to register your phone/modem/mobile hotspot with the authorities before you arrived to be allowed to use it in Chile. This was cumbersome. It seems they have now abandoned that rule. When last in Chile (2019) I did not need that. At least no one asked for it. Apparently now that rule is only valid if you stay for a month.
When you go to buy the SIM card it can be good to have your passport with you. It might be needed.
You buy the SIM card and then you buy an amount of phone time or data. You might be able to buy the SIM and the data/time in the same shop, or you might need to go to a separate shop (e.g. a pharmacy) to buy the top-up. When I last did it I had to go across the street from the telco shop to buy the top-up in a pharmacy.
Dress code when visiting wineries and restaurants
There is no particular dress code when visiting wineries. They certainly do not expect you to "dress up". Wear comfortable clothes! It is likely that there will be quite a lot of walking in the winery and in the vineyards, and a lot of standing up. Avoid high heels. It is OK to wear shorts warm days. However, you might not want to go so far as to wear a sleeveless tee-shirt, not least of consideration for your fellow travellers…
There is lots and lots of sun! Always bring some kind of sun hat. You will certainly be spending time outside in the vineyards. Consider some sun-lotion too. Maybe a long-sleeved shirt if you want protection.
You might want to bring a light sweater in case you are afraid of the slightly cooler temperatures in the cellars, but wine cellars are rarely very chilly in South America.
Did I mention comfortable shoes?
There is no particular dress code in restaurants either unless you go to something exceedingly luxurious (if even). Dress comfortably but not sloppy.
It is worth keeping in mind though that evenings in Chile can be quite cool, very different from Argentina, more so the closer to the rather chilly Pacific Ocean you are.
Important: customs regulations and border control
Chile has been protected from many pests thanks to the Andes and the Pacific. For example, there is no phylloxera, the dreaded vine louse. Therefore they have strict regulations on bringing in any kind of fresh food, flowers other plants or plant parts, animals or animal parts (hides/furs…) etc. It is best not to bring any. If you do have something like that you should declare it on the form you must fill in when entering the country, otherwise you risk being fined and the products might be confiscated. All incoming passengers have their baggage scanned.
If you are carrying something that you are not sure about, an open bag of mate tea, spices or herbs, fruit, woodcraft or art etc, then make sure you tick the box "I have something to declare" and ask the border control officers about it when they inspect your baggage. They are usually very understanding and helpful.

Now you have the basics. So the only thing that remains is to take the final step and book a tour to the wine country of Chile and Argentina.
Travel to the world's wine countries with the people who know wine and the local culture, with those who can give you the best experience. Travel with those who can take you to the best producers and the most beautiful spots. Where you get to taste the most exciting wines, personally meet the winemakers, and enjoy the true local gastronomy.
Travel with BKWine Tours!
More country FAQs on France, Italy, Chile, Argentina…. here.