Useful tips on tipping, eating, money, taxis and other things when travelling in Argentina in South America.
Take the advice here mainly as a pointer and an indication. Things change over time. Things can be different in different places. And things don't always follow the rules. And the rules are not really rules but varying customs. With this word of caution, here are some pointers on practical things that can be a challenge for a visitor to figure out.
UPDATE: The Argentine currency has in recent times been quite volatile, so the exchange rates mentioned here, and the approximate sums in local currency given, are no longer correct. For guidance, use the euro or dollar figures.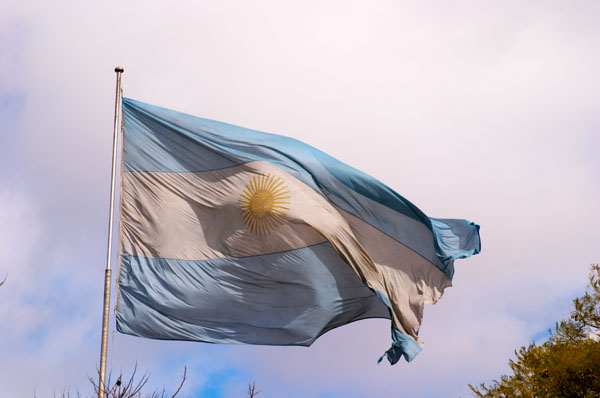 Tipping in Argentina
Tipping is not mandatory in Argentina. But it is often done. Service staff is often poorly paid and get an important additional contribution from tips.
Tipping is best done in local currency, Argentinian pesos. 1 euro (EUR) is ~67 peso (ARS). 1 US dollar (USD) is ~60 peso (ARS). Or the other way: 1 peso is a bit less than 1.5 euro cents and a bit more than 1.7 USD cents. (As per early 2020.) IMPORTANT: The Argentine peso is very unstable so this exchange rate will not last long. In the following, we'll use USD or euro. Sometimes we indicate the ARS amount with [XX].
You can also tip in major foreign currencies (USD, EUR) provided it is bills (notes). Never tip with foreign coins, they cannot be exchanged and are thus worthless. So tipping small amounts in euros/USD is, therefore, a problem since euro/USD-coins are worthless here. It is better to tip with local currency.
In fact, tipping in Argentina is fairly similar to tipping in Chile.
Tipping in restaurants
Although it is not compulsory, one would normally tip in a restaurant. If the service and food have been awful then you can, of course, leave without tipping, otherwise, a tip of around 10% is normal. If it has been very good a bit of extra tip will be appreciated.
Usually, the tip (propinas) is not included on the bill (and not charged to your card) so try and have cash in your pocket for the tipping. If you try and paid the tips with your card it most likely will not go to the waiter.
Restaurants sometimes also have a cover charge (servicio de mesa, cubierto). This is not tips, just a fee for the table. Like, for instance, the bread charge you sometimes see in Italy.
Cafés with table service by a waiter are the same thing.
It can be better to give the money directly to the person you're tipping rather than leaving it on the table. There's always a risk that it will "disappear".
Tipping in hotels
Porter: It is good to tip the porter at a hotel. Tip a reasonable amount per bag if he carries it for you. This is both when arriving and when leaving.
Room cleaning staff: Can be tipped. A reasonable amount per day, especially if you have required something extra.
Concierge: Not always tipped.
Tipping in taxis (and transfers)
It is not necessary to tip a taxi driver but it is normal (and expected) to round up to a convenient amount, i.e. at least to leave the change. If some extra service has been given (carrying bags,…) an additional tip can be in order. (However, some people say that you should never tip a taxi so practice varies…) If service has been poor you can try and insist on getting your change.
Tipping for a private transfer for a long ride (eg Buenos Aires international airport) could be [XX] pesos / $5 USD, or US$2 per person or similar.
Don't expect to pay with a credit/debit card in a taxi. They typically only take cash.
There's also Uber in Buenos Aires.
Tipping tour guides
If you go on a one-day tourist excursion or something like that, it is normal to tip the guide, especially if the guide has been good and/or extra helpful.
A tip of (5-)10-20% of the tour price or something like [XX] peso is fine.
Shopping hours in Argentina
Typically, shops open at 9.00 or 10.00 in the morning and close around 20.00 (8 PM). On Saturdays, they are often closed in the afternoon (close at 1 or 2 in the afternoon), and on Sundays, they are closed. Big shopping centres can have longer hours and may even be open on Sundays.
Banks, telecom shops and similar "non-commercial" entities may have much shorter opening hours. Make sure you check for opening hours if you need one.
Currency and money in Argentina
In the bad old days (Kirchner government) the Argentine peso was not convertible. There was an officially controlled exchange rate that did not reflect the "real" value of the peso. If you wanted to get a better deal for your dollars/euros you could go to a "black market" currency exchange. It was so accepted so it was more like a "greyish" market. It was actually called "the blue currency market".
The Macri government changed all this and, there was no longer any need to go to the grey/blue market. Today you can even order paper money from a currency exchange office before you go to Argentina (previously very difficult or not possible). What will happen now, with the new (Kirchner) government, remains to be seen.
The currency in Argentina is pesos (the name is just like in Chile, but the value is different). They use the symbol $, so be careful how you interpret some sums. The international currency code is ARS. A peso is divided into 100 centavos.
Bills /banknotes exist in these denominations: 2, 5, 10, 20, 50, 100 pesos, and more recently some higher denominations.
They have coins for centavos and smaller denominations of pesos.
At the time of writing (early 2018):
EUR 1 is about [XX] ARS – 100 peso is around [XX] euro
USD 1 is around [XX] peso – 100 peso is around US$ [XX]
As mentioned, the ARS is so unstable so it does not make sense to put an exchange rate here. Instead, look it up on the interet.
Here is a good currency converter from Oanda and you can create your own pocket-sized cheat-sheet with Oanda's tool here (print one and cut it out, in both directions).
The Argentine peso is now convertible. The ARS has lost a lot of value in recent times. (Early 2016, 1 euro was 14.5 peso and early 2018 it is around 23 peso. This is probably to a large extent due to the opening up of the economy and the exchange rate is moving to a truer value than the previously inflated illusory official rate. Argentina was previously a very closed economy with strict currency controls. This is changing, which in the long run will be very good for the country although a weakening currency can be hard on the people in the short term.) This is now history. We will have to wait and see what happens with the new government. (as of early 2020)
Credit cards and cash machines (ATM)
Credit cards are widely accepted in Argentina, Visa, Master Card, and American Express.
ATMs (cash machines) to withdraw Argentinean Pesos can be found in many places and do accept foreign cards.
A word of warning: There has been (and still is, I believe) an upper limit on how much you can withdraw from an ATM at each transaction. This is for security and fraud reasons. This limit is (was?) relatively low. If you need more you will have to make multiple withdrawals, with the risk of running up more bank charges. Update: In 2019 this upper limit seems to have been removed. In some cases, cash machines also run out of money (or for some reason don't accept a foreign card) so you might need to go ATM hunting. In Buenos Aires, there are plenty of ATMs, in other cities much fewer.
It is a good idea to make sure you always have some small(ish) denomination ARS bills which will make it easier to tip.
Restaurants, meal times
Meal times vary, but lunch in Argentina is generally between 12.00 and 15.00 (3 PM). Peak time is after 13.00 (1 PM). Restaurants open for dinner around 20.00 (8 PM) but can sometimes open earlier and sometimes later, and usually don't start filling up until quite a bit later, around nine, nine-thirty. Almost like in Spain. But it all varies…
The bill / the check will not be brought to your table when you have finished. That would be rude. You will have to ask for it. For tipping, see above.
Tap water
It is safe to drink tap water in Argentina's big cities, for example in Buenos Aires, and in most of the rest of the country (Mendoza etc). In smaller, isolated towns it is most likely safe too, but the smaller the place the less certain you can be.
Taste is probably a bigger issue. The tap water may have a taste that is different from the one you are used to and that you find that you do not like. Then you should change to bottled water.
Restaurants rarely serve tap water. You get bottled water either agua sin gas (without bubbles) or agua con gas (sparkling mineral water).
Electricity
Argentina uses the same electricity standard as in most of Europe: 220 volts and 50 Hz (which is different than in the US). Keep in mind though that many electronic devices today adapt automatically to different voltages and frequencies.
The plug is a "Type I" with two diagonal prongs. If it is with earth (ground) there is a third straight prong. Sometimes you also find the "European" plug called "Type C".
More on electricity plugs on www.iec.ch/worldplugs/.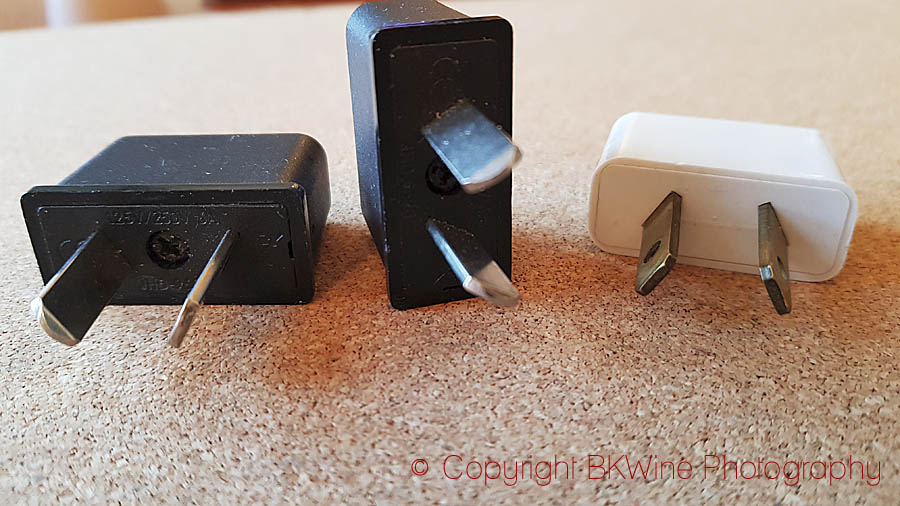 Telecommunications
You can get a local SIM card for calling or for data at different telecoms companies, e.g.:
Claro (by América Móvil)
Movistar (by Telefónica Spain)
Personal (by Telecom Argentina)
(Nextel – 4G/LTE only, not yet available)
You may need to pay for the card first (the SIM), called chip, and then separately for the subscription or the pre-paid amount you want to put on the SIM. There are no particular requirements for registration, but it is advisable to have your passport with you all the same, just in case.
Last time I did this I first bought a card in an outlet run by one of the operators (Movistar) in a big shopping centre. But this came without any calling or data. Nor could the Movistar shop sell me the "pre-paid" data volume or calling time I needed. So, I then had to go to a "drugstore" (a topping-up place), which not a pharmacy (!) but a corner shop selling drinks, candy and other little things (like "7-Eleven"), with a sign for the operators or one saying "cargo virtual" (cargo=top-up the card), to buy the data volume that I wanted to have on the card. An odd system, but once I figured it out it worked fine and was easy.
When you have bought a cargo virtual you then have to send an SMS with a code to the operator that indicates how you want to use the money that you have put on your SIM card. Don't forget to check with the operator what code you need to send, either when you buy the SIM or when you buy the top-up.
Dress code when visiting wineries and restaurants
There is no particular dress code when visiting wineries. They do certainly not expect you to "dress up". Wear comfortable clothes! It is likely that there will be quite a lot of walking in the vineyard and in the winery, and standing up. Avoid high heels. It is OK to wear shorts warm days. However, you might not want to go so far as to wear a sleeveless tee-shirt, not least for consideration for your fellow travellers…
There is lots and lots of sun! Always bring some kind of sun hat. You will certainly be spending time outside in the vineyards. Consider some sun-lotion too. Maybe a long-sleeve shirt if you want protection.
You might want to bring a light sweater in case you are afraid of the slightly cooler temperatures in the cellars, but wine cellars are rarely very chilly in South America.
Did I mention comfortable shoes?
There is no particular dress code in restaurants either, unless you go to something exceedingly luxurious (if even). Dress comfortably but not sloppy.
On border control
Unless it has changed recently, a foreign visitor must fill in an entry form that is then stamped by the customs officer when you enter the country. You should keep the part that he/she gives back to you in your passport. When you leave the country they will request that document.
A note on safety
Argentina is not a particularly dangerous country, but there is a lot of poverty. In Buenos Aires, in particular, you should think a little bit about safety and take extra care:
The biggest concern is pickpockets. Handbags, cameras, loose jewellery can also be snatched. You should also take care with your (hand)bag when in a restaurant. So avoid loosely hanging cameras, big jewellery, open bags, don't leave a phone/wallet lying on a table etc.
Especially in BA there is a tradition of demonstrations (particularly in front of the president's Casa Rosada). Don't go near them.
Be aware of the environment where you are. Be careful going into poorer or rougher areas (e.g. around La Boca in BA).
Prefer "radio taxi" when hailing a taxi, with a company logo on the back door.
Be careful when crossing the street, even at traffic lights, even if the light is green for you.
So now you know all the practical things about travelling in Argentina.
Travel to the world's wine countries with the people who know wine and the local culture, with those who can give you the best experience. Travel with those who can take you to the best producers and the most beautiful spots. Where you get to taste the most exciting wines, personally meet the winemakers, and enjoy the true local gastronomy.
Travel with BKWine Tours!
The only thing that remains is to book a wine tour and gastronomic adventure to Argentina and Chile with us.

More country FAQs on France, Italy, Chile, Argentina…. here.